Please review the "Site Navigation Tips" by clicking the above tab to understand how this site is organized.
A Geneaology of the Families Who Settled in the North Parish of Bridgewater1
Moses Cary 1824 Robert Morrison, Alexander Wilson, David Brown, and Thomas Henry, came from Ireland about 1740. The two first were married; the other two were single men. They settled in the North Parish, near each other; the three first on land now owned by Howard Cary, Esq. and Thomas Henry, where Theron Ames now lives; they were pious, industrious people. Robert Morrison had two sons, William and Alexander; they came from Ireland with him; he had one son John, born here. William m. a Strobridge2; settled in Middleborough. Alexander m. an Erskine; lived in Boston. John m. a Giffin; settled in Connecticut. He was the father of the Rev. Giffin Morrison, in the Isle of Saba, West-Indies. Robert Morrison died in 1764. He was the first person the bell tolled for in the North-Parish. 1North Bridgewater is in Massachusetts, now known as Brockton

2William Morrison married Sarah Montgomery. William died in 1758 in prison during the French and Indian War, and Sarah then married William Strowbridge Jr. (See Sourcebooks: Strowbridge Morrison).



Key Links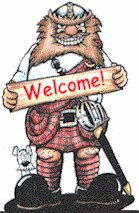 This is a picture of Jim (website host) and Veronica Morrison, with their daughter Lydia. This picture was taken in the winter of 2006 when visiting Lydia in London. Lydia was a senior at the University of Maryland College Park at that time, and was spending a semester abroad in the UK. As of 2016, we are living in St. Louis.